Fitness clothing manufacturer Jiejin share autumn hoodies matching
The lazy and cool autumn is coming again. The fitness clothing manufacturer Jiejin has recently designed a new batch of new hoodies. Let's share with you the simple and beautiful autumn hoodies matching.

This time our design is home style. Home style clothes have always been fashionable and dynamic in autumn. Many home style items are popular this year and are deeply loved by many fashionista. The pure color home hoodies can be matched with joggers, which is simple and beautiful. The temperament characteristics of sports style are obvious, and it is also very age-reducing.
In addition to the common combination of long style and long style, the combination of long style and short style is also very eye-catching. It can optimize the visual sense of the body and lengthen the leg shape.
If you want to show your body lines, you can choose a short waist hoodies suit to show your beautiful abdominal lines.
At the same time, the fitness clothing manufacturer Jiejin suggests that you should choose the color consistent with your own temperament when choosing hoodies. Mature women can choose black, white and beige; Temperament is more gentle and lovely, you can choose pink, blue, yellow and so on.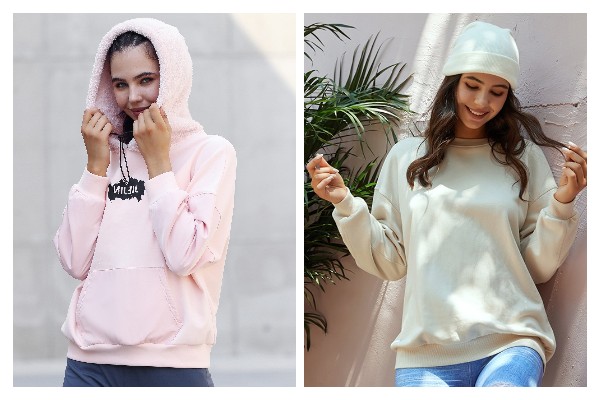 The above is the autumn hoodies matching recommended by fitness clothing manufacturer Jiejin. If you need to customize hoodies or jackets or other clothes, customization and consultation are welcome, and various styles can be customized!